The magazine English language teachers use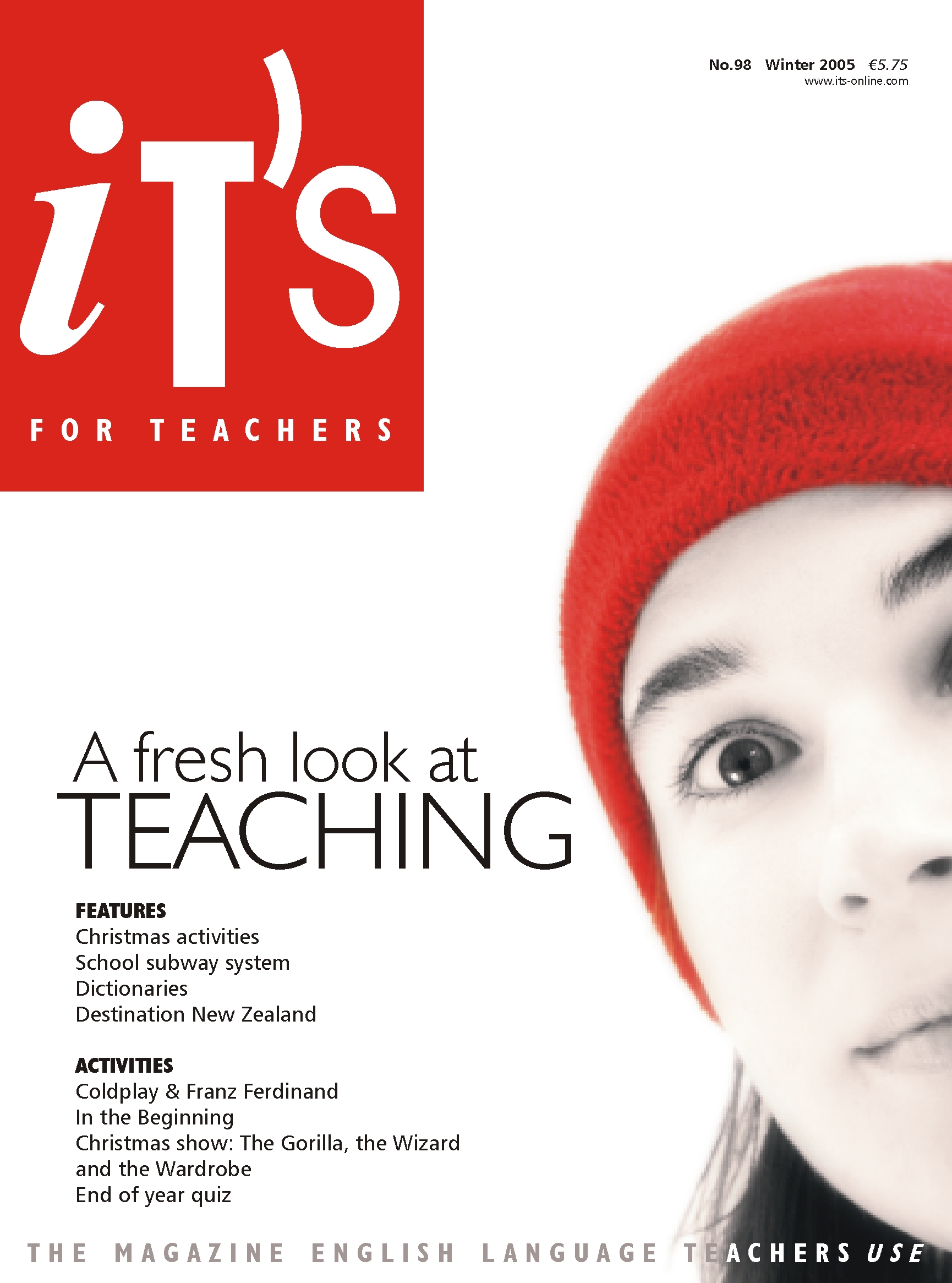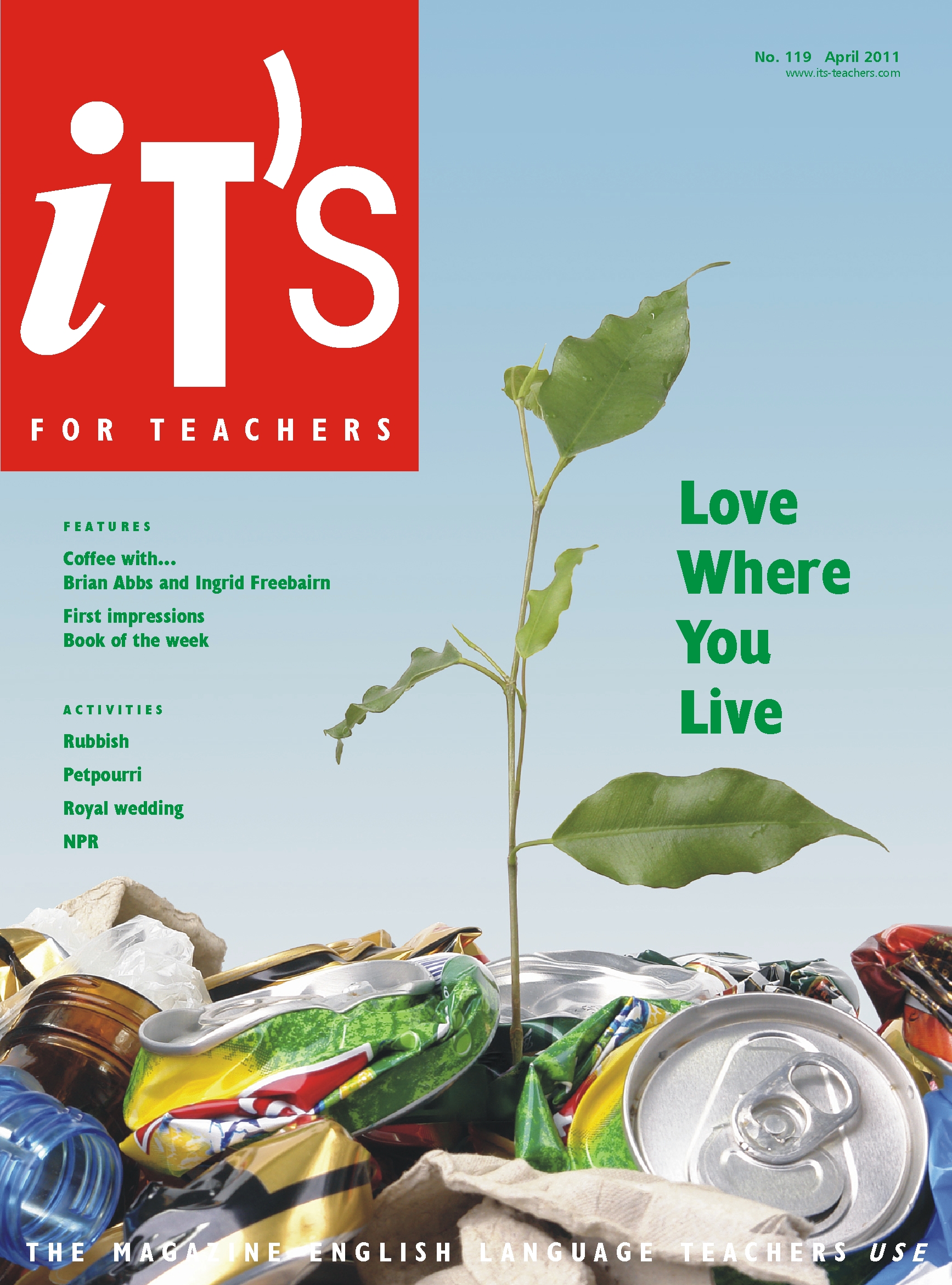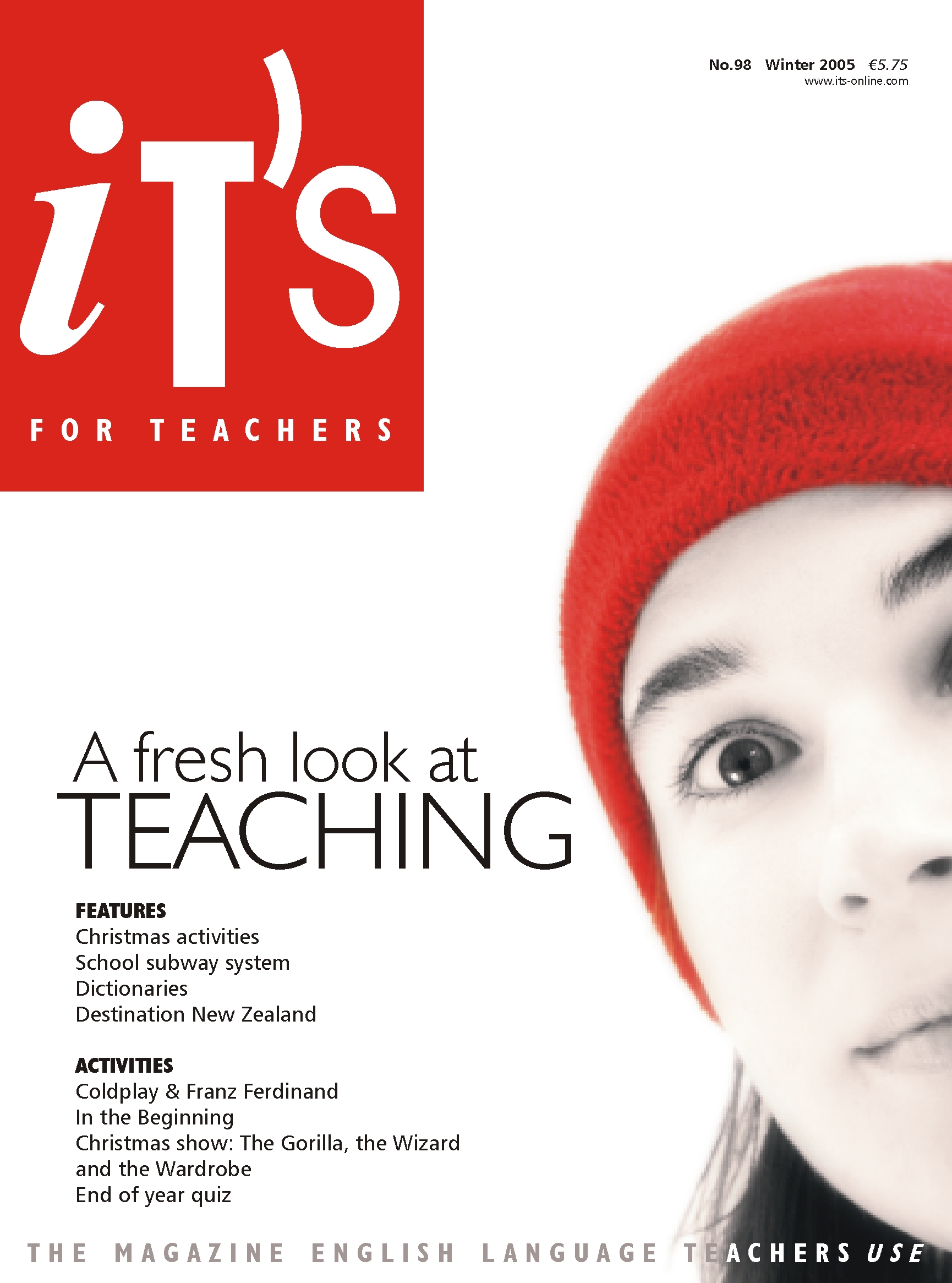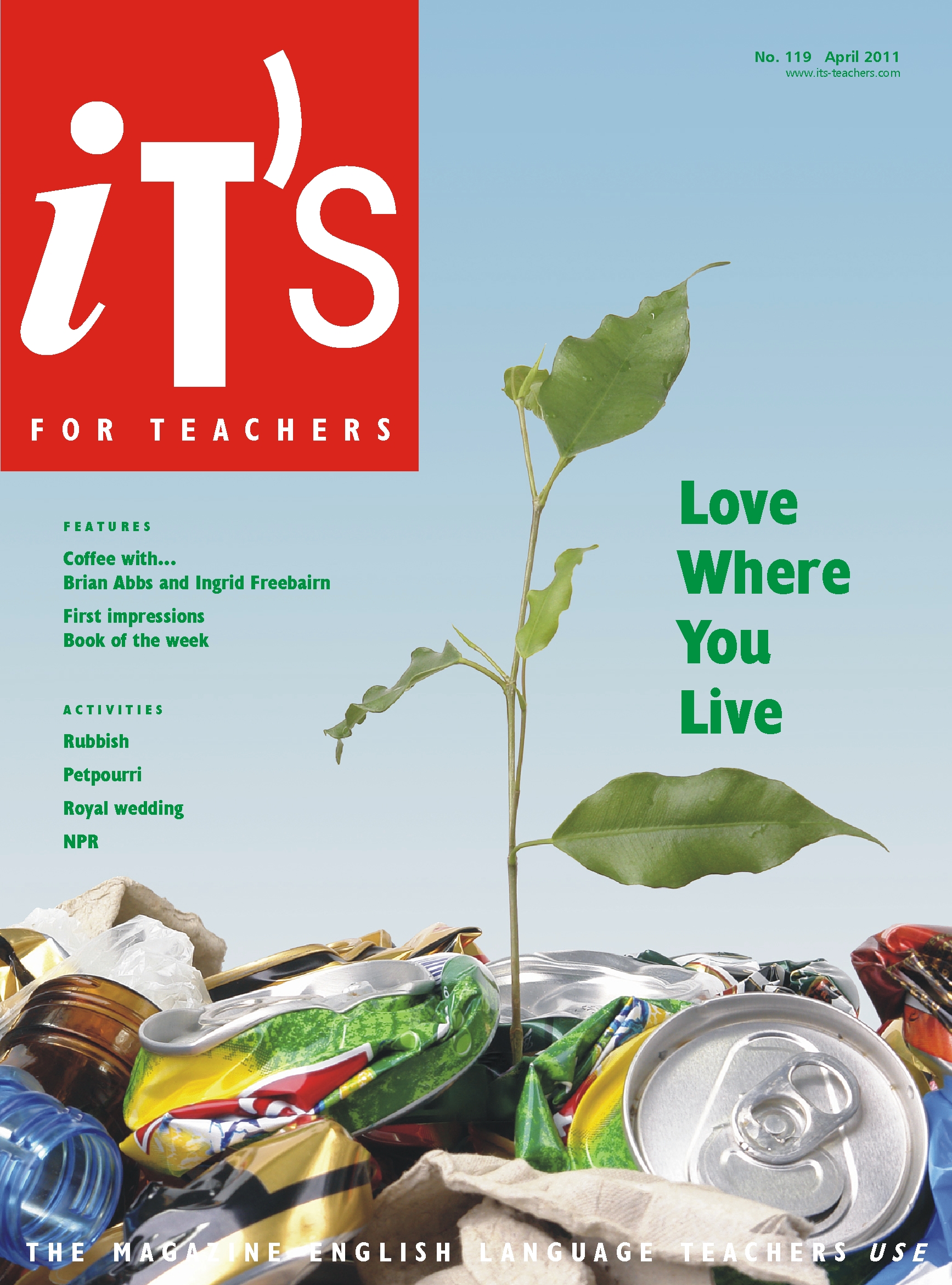 First published in 1990,
iT's for Teachers
was a quarterly magazine for teachers of English. The magazine included articles, interviews and book reviews, as well as topical classroom activities.
The aim of the magazine was simple — to provide teachers with topical teaching material that would motivate students to use the English they were learning and, at the same time, keep the teacher entertained. It was a simple aim, but one that I think made iT's unique in the world of ELT.
The magazine created its first website in 1996 and went on to create other websites for teachers and students including one of the first social networking sites - its-myworld. The magazine went digital in 2010 and published its final issue in the summer of 2013 before taking a break.
The teaching activities in iT's for Teachers were designed to be easily photocopied. The teaching notes appeared on the left page together with a key. The material to photocopy appeared on the right page. Teachers could also download the activity pages from the its-teachers website to print in class. The material was also available in a format for teachers using interactive whiteboards.
Other regular sections in the magazine included:
Coffee with...
Interviews with people working in the world of ELT.
First Impressions
Book reviews.
The Bigger Picture
First-hand accounts by people working in different areas of teaching and publishing.
Voices
Articles about a variety of topics related to teaching.
Survival Guide
How to survive being a teacher.
Readers' comments
'Thank you so much for such wonderful activities. I have never found similar things anywhere. They always work well and they are so beautifully presented.'
'I would like to say a BIG thank you for all the wonderful teaching materials that you have created. I have used so many and they have always gone down well with students. As a relatively new EFL teacher it has enabled me to deliver engaging and motivating lessons to my learners. I thank you sincerely.'
'Dear It's team! you are great! What would I have done without you!!!!!!!! It's been a pleasure and a privilege to be part of this fantastic project!'
'I'm going to miss iT's so much!!!!!!!!!!!!!!!! Thank you for such fantastic lessons and topics to bring into my classrooms. You've helped make it possible for me to earn a living giving top-notch classes.'